Italy is a country that boasts several aesthetically pleasing European cities. Famous cities in Italy, spanning from Rome to Naples, are widely recognised for their exceptional architecture, rich cultural heritage, and significant historical value. The location harbours renowned artists and exhibits exceptionally stunning landmarks.

Despite being Italy's capital city, Rome is really not the most popular tourist destination or the most visited city in Italy. This is due to the fact that Italy is home to a great number of other well-known cities, and tourists enjoy venturing outside of the nation's capital.
However, do all these cities possess favourable attributes for tourists? This article aims to provide insights into some of the most famous cities in Italy and the reasons why they are highly recommended for travellers! Let's get right into it!
12 famous cities in italy
It can be difficult to choose which major Italy cities to see on a first vacation there. There is no particular ranking or order for these big cities in Italy; rather, each of them is lovely and captivating in their own special way, which you are going to become familiar with now! Henec, here are the 12 most visited cities in Italy:
1. Rome

Rome, the Italian capital and an international symbol of antiquity is the most famous city in Italy. It is home to some of the world's most recognisable historical landmarks, including the Colosseum, the Roman Forum, and the Pantheon. Modern Rome is a vibrant metropolis with great dining and entertainment options.

The Vatican and St. Peter's Square are also within easy reach on a trip to Rome. After taking in the city's must-see sights, refuel with a Rome Food Tour featuring the city's renowned pizza, gelato, and the ever-popular espresso. The Spanish Steps are a great place to people-watch while sipping a cappuccino from one of the numerous nearby cafes.
2. Venice

Venice, one of the famous cities in Italy, also called "The Floating City," is a city made up of a number of islands connected by bridges and canals. The Piazza San Marco, home of Saint Mark's Basilica, is the centre of Venice. There are several museums, palaces, and churches to see, and getting lost in Venice's labyrinth of little streets and strolling its canals is always magical.

Venice is a romantic destination, especially after the people have dispersed. You have the alleys and laneways to yourself in the early morning or after dusk once the cruise ships and day trips depart.
Guide On- Discovering The Fascinating City In Italy With The Longest Name
3. Florence

Florence is often regarded as the original centre of Renaissance art and architecture and culture. The city also served as the capital of the Kingdom of Italy from 1865 to 1870. The Duomo of Florence, the Uffizi Gallery, and the Ponte Vecchio are just a few of the city's many well-known attractions.

Florentine steak and Chianti wine are just two of the city's renowned specialties that you must sample. Renting a bike and riding around Florence is the best way to see the city and its many attractions up close and personal.
4. Milan

Milan is one of those italian famous cities known around the world as a centre for the fashion and creative industries. Famous landmarks include the Milan Cathedral (Duomo) and the majestic La Scala Opera House, as well as upscale retail districts like Via Montenapoleone.

Milan is famous worldwide for its risotto alla Milanese, and it's easy to see why: the city is encircled by rice paddies. When it comes to Milan's nightlife, every district has something special up its sleeve. For a taste of Milan's stylish scene, visit Porta Garibaldi, Corso Como, or Brera.
5. Turin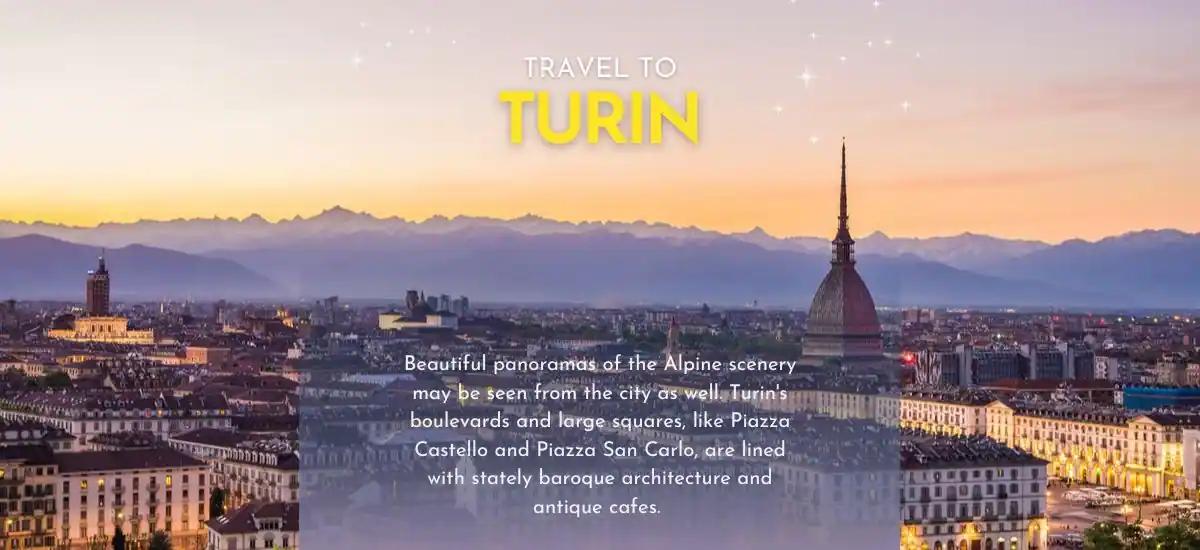 Turin, in the northwest of Italy, is well-known for its stunning buildings, mouthwatering cuisine, and status as the birthplace of the world-famous Fiat automobile. Beautiful panoramas of the Alpine scenery may be seen from the city as well. Turin's boulevards and large squares, like Piazza Castello and Piazza San Carlo, are lined with stately baroque architecture and antique cafes.

Chocolate has been made in Turin for centuries, and the city is credited as the birthplace of gianduja, milk chocolate flavoured with hazelnuts. Therefore, it is imperative that all chocolate enthusiasts come here.
6. Bologna

Bologna, in Italy's Emilia-Romagna region, is well-known for its mediaeval buildings, thriving culinary scene, and illustrious university, which dates back to the Middle Ages. Historic porticoes provide covered walkways along the city's streets and contribute to the city's unique character. There are several churches, the world's oldest university, and a leaning tower that rivals Pisa's in Bologna. Visit Piazza Maggiore's central square where you can see the Fountain of Neptune.
7. Verona

Verona is a lovely city that is famous for being the location where Shakespeare's "Romeo and Juliet" was written. The city is famous for the Verona Arena, a Roman amphitheatre that has been meticulously restored. Verona's food and wine will win you over if the city's architecture and history don't.

There are 15 DOC wines and 5 DOCG wines made in the area around Verona.The Verona Opera Festival, Art Verona, and the Christmas Markets are just a few of the many festivals and events that take place in Verona throughout the year.
8. Naples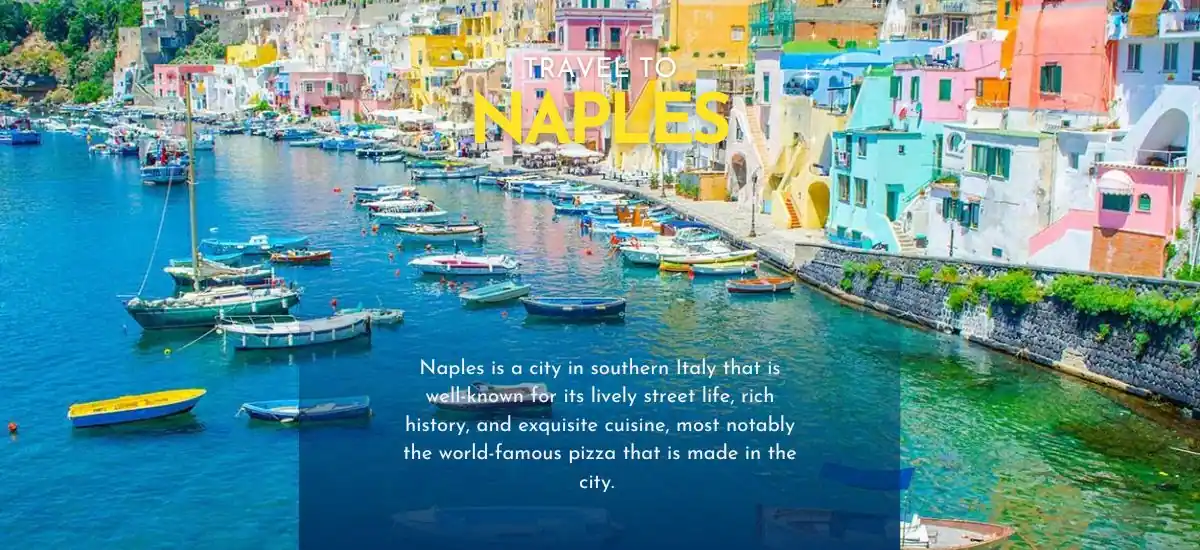 When someone thinks of some large Italian cities, Naples surely comes to mind! Naples is a city in southern Italy that is well-known for its lively street life, rich history, and exquisite cuisine, most notably the world-famous pizza that is made in the city.

In addition, the city serves as an access point to the archaeological sites of Herculaneum and Pompeii. While you explore the underground Roman ruins with a local guide, you may also learn about the region's rich history.
9. Pisa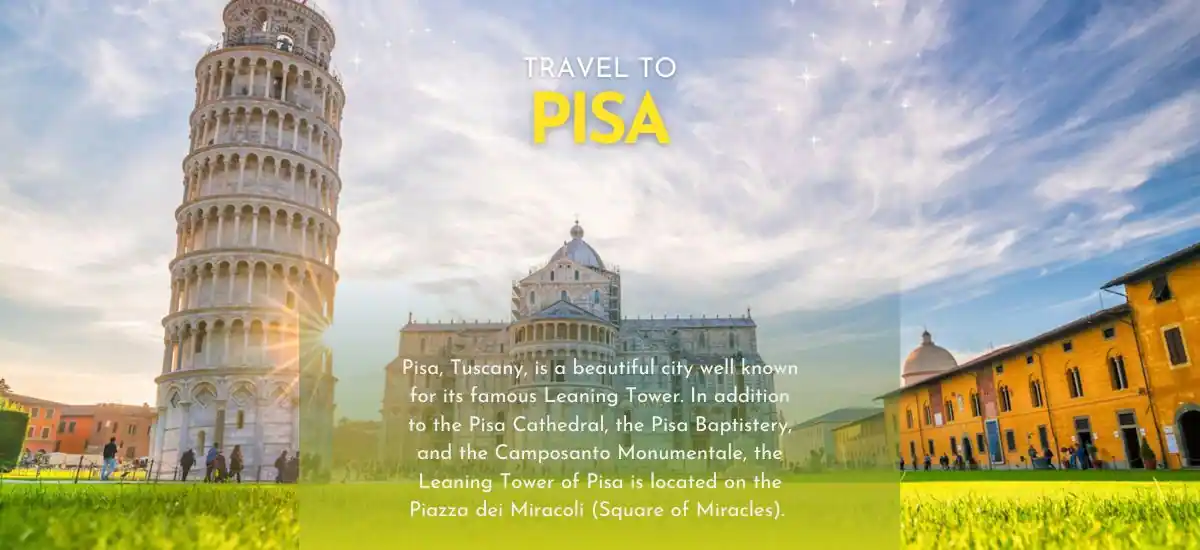 Pisa, Tuscany, is a beautiful city well known for its famous Leaning Tower. In addition to the Pisa Cathedral, the Pisa Baptistery, and the Camposanto Monumentale, the Leaning Tower of Pisa is located on the Piazza dei Miracoli (Square of Miracles).
La Bottega del Gelato, a tiny gelateria on Piazza Garibaldi along the Arno River, is the best ice cream shop in all of Pisa. You may acquire some fresh produce for a fast lunch or just experience some genuine Italian culture at the historic vegetable and fruit markets at Piazza delle Vettovaglie, one of the most popular squares in Pisa.
Take a look on How Many Jobs Are Available In Public Utilities?
10. Genoa

Genoa, which is a stunning city with a wealth of historical, cultural, and natural attractions, is situated on the Ligurian Sea coast in northwest Italy. Genoa's historic district, or "Genoa Vecchia," is a labyrinth of winding lanes and charming old structures.
The Genoa Aquarium, one of the largest in Europe, and the Galata Museum of the Sea allow visitors to learn more about the city's marine history. Fresh fish, pesto sauce, focaccia bread, and farinata are just a few of Genoa's delectable culinary offerings!
11. Palermo

The city of Palermo combines Mediterranean beauty, history, art, and culinary arts. It is an alluring location for tourists looking for an authentic Sicilian experience. The political capital of Sicily was the Palazzo dei Normanni. The magnificent Byzantine mosaics, elaborate patterns, and rich decorating of the Palatine Chapel are well known.
Beautiful beaches where you may unwind, swim, and enjoy the sun are abundant in Palermo. Try classic meals including panelle, cannoli, granita, and arancini.
12. Siena

Siena is also one of the famous cities in Italy. Siena's history goes back to the Etruscans, but the Middle Ages saw its growth. The Palio di Siena, Siena's yearly horse race, is famous. Sienese culture and tradition revolve around this dramatic event in the Piazza del Campo.
Siena's art museums and galleries display the city's famous works, mostly renaissance works which is a sight to behold! Enjoy Tuscan pasta, meat, and sweets and make sure to take a wine tour to taste Tuscan wines in Chianti or Brunello di Montalcino.
Siena celebrates its history, culture, and customs through festivals and events year-round. Mediaeval processions, music festivals, and art displays reveal the city's rich culture beyond the Palio di Siena.
Hence, the towns and cities of Italy are unlike those found everywhere else in the world! Now that you know all the famous Italian cities, make sure to cut them off your itinerary list to Italy!
Frequently asked questions
Q1- What are the 5 most important cities in Italy?
Ans: Among all the italy cities, 5 most important ones are Rome, Milan, Naples, Turin, and Palermo.
Q2- What are the top 3 major cities in Italy?
Ans: Here are top 3 major cities in Italy:
Q4- What is the most beautiful city in the world Italy?
Ans: Florence is the most beautiful city in Italy.
Q5- What is the most crowded city in Italy?
Ans: Rome is the most crowded city in Italy.
You might also like: